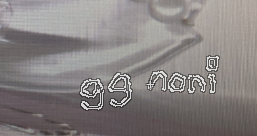 Forever in your Heart
When interviewed about this collection, gg had this to say:
"I get a lot of bonkers ass imagery in my head at any given point in time, but especially when listening to music. First time I listened to this album, I was really zapped with imagery. Can't say any of this was what first came to mind, but this is how it came out when pinned down into words."
Praise for this collection includes the likes of X, Y, and Z.
"There's really no room in this god damn PDF, I mean. Just. Absolutely no space to rest whatsoever. Chock...chalk? Chalk full, nonstop bribery. " - X
"I have some inkling this was their first time using Adobe InDesign... I must admit, I did shed a tear at one of the stories though, can't quite remember which one... They all sort of blur together in such a mess..." - Y (gg responded with saying that they will 'never use this program again')
"I've listened to Black Dresses for At Least 10 years and this is definitely Not the kind of thing they promote in their artwork. I've been on this person's twitter, and thru that, found their spotify-- NO PLAYS for Black Dresses. This is absolutely fake and clearly meant to skyrocket their own career as a writer-- a shitty one, at that. Too bad no one is gonna fall for THAT. " - Z

~6,500 words, 38 pages of story and scanner art.

Download
Click download now to get access to the following files: